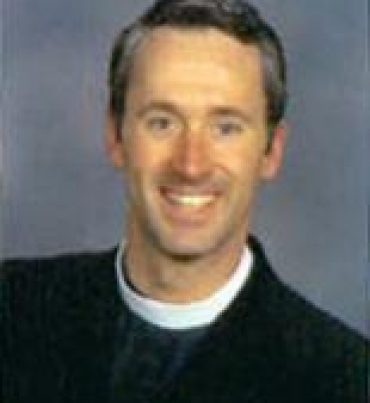 Fr. Ronald N. Pollock
Rector
908-722-1250
FrRonPollock1@verizon.net
Born in 1965, I am the second of three children who grew up in Cinnaminson, N.J. After graduating with a major in Human Services and Psychology from Elon University in NC, I began to work in a Group Home for abused youth in Burlington County, NJ. Concurrently, I was taking classes that led to a Master's degree in Social Work from Rutgers University in Camden, NJ.
In 1998, I was called to become the Rector of St. John's Episcopal Church here in Somerville, NJ. I have been humbled to become involved with the community here in so many ways. One year after I arrived at St. John's, we started to host SHIP'S Galley Soup Kitchen, a multi-faceted feeding program serving meals three days a week to the needy. One exciting thing about the work and ministry of this feeding program is that it draws upon the good will of many churches, mosques, temples and other civic minded folks in Somerset County. We also have another feeding program called The Do More Foundation. It serves healthy and nutritious meals one evening a month. In addition to feeding programs, we have a once a month Thrift Shop of Clothing. It has been a grand success in terms of community involvement. Donations come from people within and beyond St. John's and the proceeds are given back to non-profit agencies and groups. In my mind it is a win-win situation because it benefits the community as an identified need.
I have served on various boards such as: Samaritan Homeless Interim Program, The Somerset County Jail Chaplaincy Board, Curbing Hunger, Somerset Treatment Service, The Somerset County Office on Aging, The Somerset County YMCA Board, The Chaplaincy to the Elderly, Etc. I have been blessed to serve as Chaplain to the Somerville Fire Department for my entire ministry in Somerville.
A few years ago St. John's completed an extensive capital restoration to our historic buildings. St. John's is a historically significant Church because of its architect. His name was Horace Trumbauer. After building St. John's he built the Philadelphia Museum of Art in PA, and most of Drake University in NC. He also built numerous places in NY and Pa. As a result, I have thoroughly enjoyed helping other churches, not only here in NJ but all over the country, going through restorations to their buildings. St. John's received the maximum amount of a matching grant- $750,000.00. Part of the reason why we were given the incredible grant was because of our work in and around the community.
I continue to enjoy my time here. I will continue to serve the community as long as I am able to make a contribution to its wholeness and well-being. I love St. John's, this community, The Diocese of N.J., and most importantly, serving as an Episcopal Priest.
Qualification:
In 1994, I graduated from the General Theological Seminary of The Episcopal Church in New York City, NY. I was ordained a deacon and then later a priest in 1994. I was afforded a wonderful opportunity to work at The Church of St. John on the Mountain, in Bernardsville, NJ. There I was able to work alongside of another church member and community leader and began a new and wonderful companion relationship with Grace Episcopal Church, NJ. We began a three faceted program which continues today: a soup kitchen, running the last week of every month and supported by many area churches and other organizations, a girl choir, and an after school computer program.